Work with cities to accelerate climate action: invest in public transport
"We need to increase investment in public transport if we're going to stop the climate crisis."
The Future Is Public Transport Coalition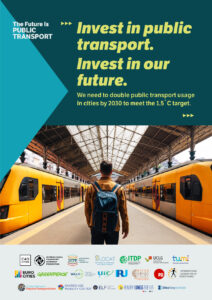 We, a coalition of the world's largest city-alliances, international climate initiatives, transport authorities and operators, supply-chain businesses, trade unions, non-governmental organisations, healthcare professionals and citizen groups, urge world leaders to prioritise investment in public transport and double its use in cities by 2030.
There's no silver bullet to solve the climate crisis, but doubling public transport is one of the most cost-effective actions that we can take to reduce climate emissions, creating green jobs and inclusive opportunities, and improving the livelihoods of everyone in cities.
The time to take action is NOW.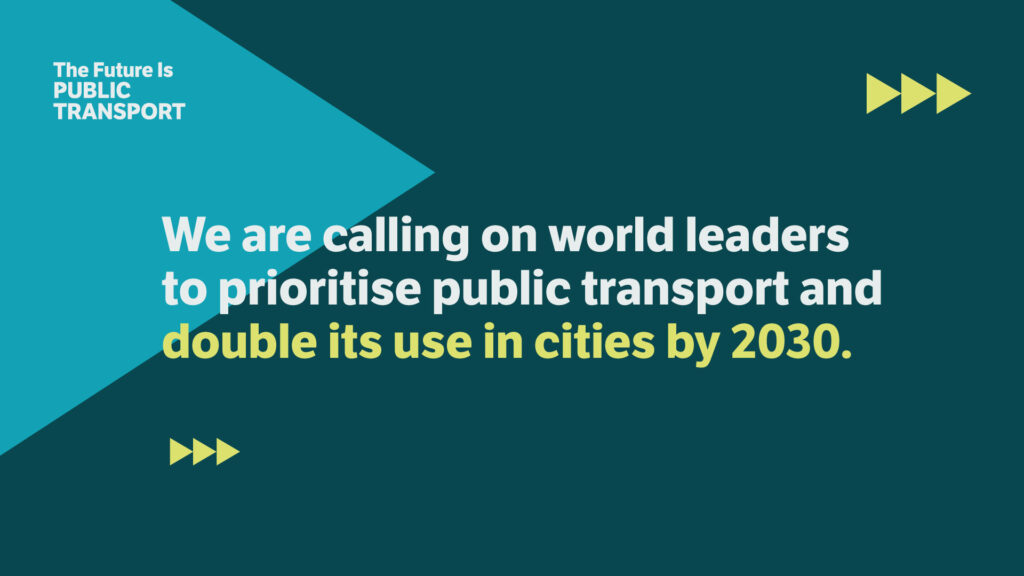 Joint statement call on world leaders to ensure that: 
Increasing the public transport mode share is made a key goal in climate plans and Nationally Determined Contributions

Investment in the improvement, expansion and electrification of formal and informal public transport is made a priority. Over the next decade, 208 billion USD a year is needed to improve, expand and electrify public transport to reach 1.5 degree goals in C40 cities (C40 Cities, 2021)

Everyone living in urban areas has safe, frequent, affordable and accessible public transport within an equally-accessible 10 minute walk from their home
Join us and help amplifying our voices by sharing our 2023 coalition statement along with the hashtag #TheFutureisPublicTransport and statement banners on social media.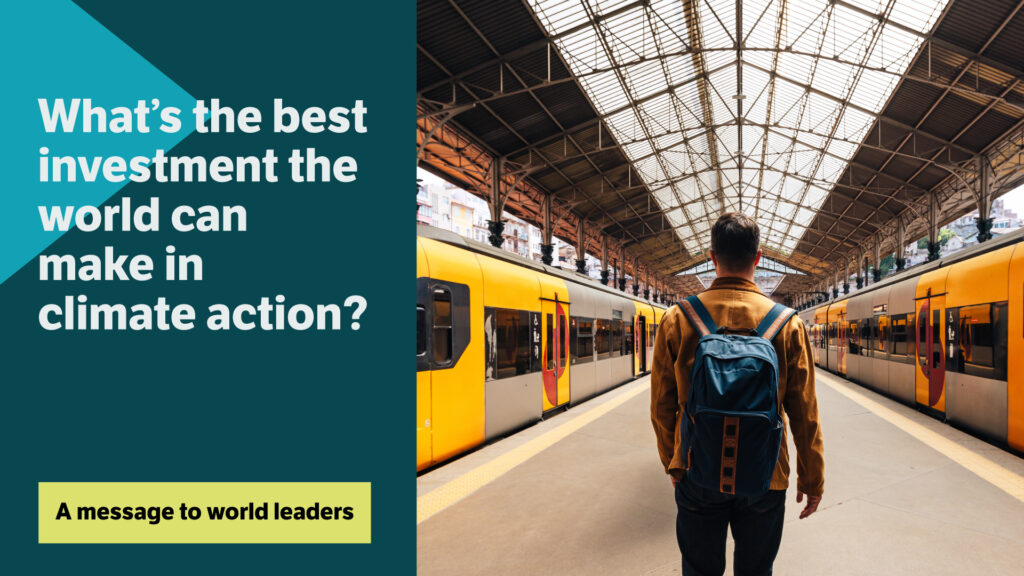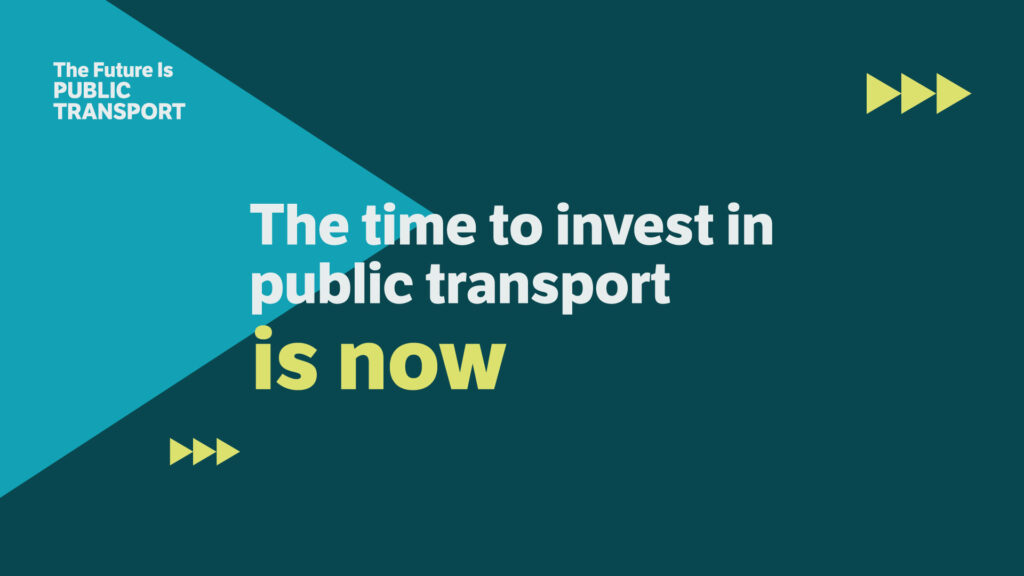 Together, we can build a green and just transition and transform our cities into places of opportunity for everyone.
Invest in public transit. Invest in our future. World leaders: Act now.
Read our previous campaign coalition statement here